Blenheim Girls Y5/6 Tag Rugby Inter-Tournament
On January 23rd 2020 our Year 5/6 Blenheim Girls (9 children) took part in the first ever Girls Only Tag Rugby Inter-Tournament at Beccehamian R F C.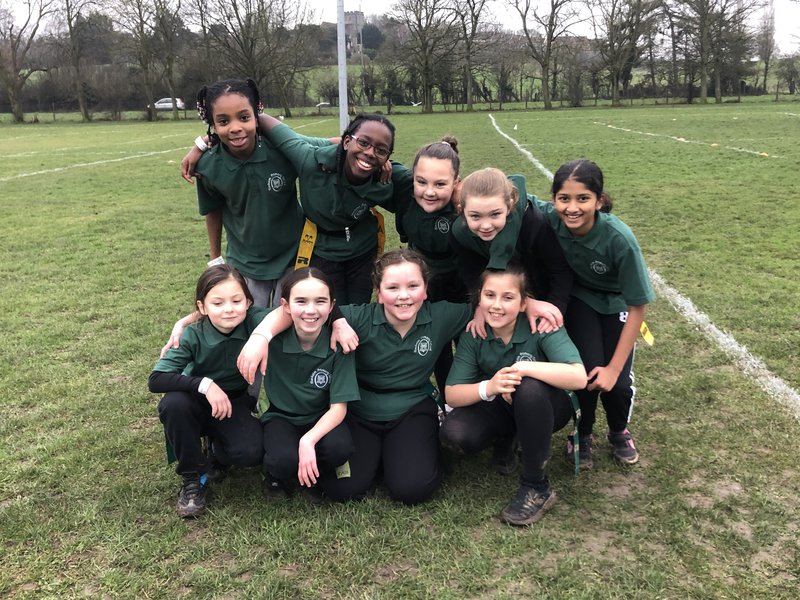 On January 23rd 2020, our Year 5 Blenheim Girls (9 children in total) took part in Bromley's first ever Girls Only Tag Rugby Inter-Tournament at Beccehamian R F C.
There were a total of 16 teams, split across 4 pitches. Each match lasted a total of 7 minutes.
The Year 5 girls were very excited but were also understandably nervous about taking part in their first ever tag rugby competition however they did not disappoint and proved to be exceptionally quick learners.
At the tournament we played a total of 3 games. The results are as follows:
Results
Blenheim Vs Oaklodge 0-3
Blenheim Vs Southborough 1-0
Blenheim Vs Highfield 0-2
The girls had so much fun that they insisted on playing an additional friendly game that we set up with another team at the event.
We played a fourth and final against Hawes Down but unfortunately lost 2-1.
Despite not progressing on to the semifinals or final the girls were not defeated or deflated. They thoroughly enjoyed the event and this was clear to see from the smiles on their faces. They loved the tournament so much that they were not even back on the minibus before they had asked for a school rugby club to be set up and for the next date that they will be able to compete again.
The girls appear to have found a new passion for a new sport which we will now develop further in school.
The girls showed fantastic sportsmanship and were a real credit to the school. We left feeling very proud.
Well done Blenheim!
Blenheim Primary School
Blenheim Primary School is a member of the E21c Academy Trust and is part of a growing community where parents and staff work together in an atmosphere of cooperation to promote a love of learning and the development of the whole person.
Want to find out more?
Visit the Blenheim Primary School website to learn more about the school