National Sports Week 2022 - 20th - 26th June 2022
National Sports Week - Belonging – a place in sport for every child.
This week the children at Blenheim have taken part @YouthSportTrust
National Sports Week - Belonging – a place in sport for every child! To celebrate this occasion and promote the importance of Sport at Blenheim we have had lots going on! The children have taken part in a variety of sporting activities and engagement sessions.
What is National Sports Week?
Children's charity the Youth Sport Trust started the annual National School Sport Week campaign in 2008 and it has run every year since. National School Sport Week is run in association with European School Sports Day.
Why should we take part in National Sports Week 2022?
Our theme for 2022: Belonging – a place in sport for every child
School sport should be an important part of every child's education and development – every child should feel they have a place to belong. But for too many children this isn't happening. They are left feeling alienated by sport, that it isn't for them and they don't have a place within it. After the huge disruption of the past two years, the inequalities in young people's health and activity levels have got worse. There is so much that all young people can gain from school sport – connecting with others, developing important life skills and improving both their physical and mental
Blenheim Primary School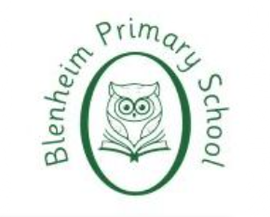 Blenheim Primary School is a member of the E21c Academy Trust and is part of a growing community where parents and staff work together in an atmosphere of cooperation to promote a love of learning and the development of the whole person. Primary School is a special time in a child's life and at Blenheim Primary we go out of our way to ensure the personal family atmosphere that we have nurtured within our school community is cherished. We have extremely high standards and expect all members of the school community to share these in order to provide our children with the very best opportunities.
Want to find out more?
Visit the Blenheim Primary School website to learn more about the school