Sport Engagement Whole School Assembly - John Powell MBE - Tuesday 21st June 2022
Who is John Powell MBE? Met-Track is the brainchild of John, who launched it in its pilot borough of Bexley in 2005 whilst he was deputy to the Police Borough Commander there. He engineered a presentation by Her Majesty Queen Elizabeth there after the project's first season, and paralleled work on expanding the scheme across London alongside both his professional status as a Police Superintendent and a highly successful sprints coach. John has coached since 1976, and retired after 30 years' police service in 2011. In 2013 he was awarded the MBE for Services to Athletics by The Queen, having picked up a number of awards before that, including the GG2 Diversity Award for his Met-Track work, in 2009. He has coached hundreds of athletes over the years, taking them to successes ranging from club to European and World Championships, and the Athens and London Olympic Games. He is now Charity CEO to one of the most successful sports-based youth diversion schemes in the country! http://www.met-track.com/john-powell-mbe.html
On Tuesday the 21st June 2022, as part of our National Sports Week, we were visited by John V. Powell MBE @trackspeed1
He hosted a whole school assembly and shared his sporting life and achievements and the children even got to hold the Olympic Flame he ran with in the 2012 London Olympics!
Thank you for inspiring our children to take part in sport!
'It's not the winning that counts, it's the taking part".
Blenheim Primary School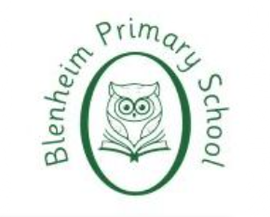 Blenheim Primary School is a member of the E21c Academy Trust and is part of a growing community where parents and staff work together in an atmosphere of cooperation to promote a love of learning and the development of the whole person. Primary School is a special time in a child's life and at Blenheim Primary we go out of our way to ensure the personal family atmosphere that we have nurtured within our school community is cherished. We have extremely high standards and expect all members of the school community to share these in order to provide our children with the very best opportunities.
Want to find out more?
Visit the Blenheim Primary School website to learn more about the school