Year 5/6 Crystal Palace Cross Country
Saturday 12th November 2022. Another Great Day! Congratulations to all 1,198 runners...
On Saturday 12th November, we took some of our Year 5/6 runners to compete at the Crystal Palace Cross Country.
These children really represented our school well and tried their absolute hardest to get round a very challenging running course. They all finished with smiles on their faces and were eager to get back to the minibus for a well-deserved snack.
There were over 70 schools at today's event with approximately 400 runners in each of the 4 races.
Well done Blenheim, we are proud of you all.
Blenheim Primary School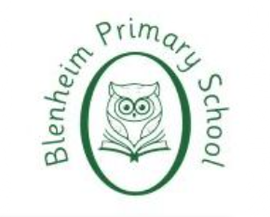 Blenheim Primary School is a member of the E21c Academy Trust and is part of a growing community where parents and staff work together in an atmosphere of cooperation to promote a love of learning and the development of the whole person. Primary School is a special time in a child's life and at Blenheim Primary we go out of our way to ensure the personal family atmosphere that we have nurtured within our school community is cherished. We have extremely high standards and expect all members of the school community to share these in order to provide our children with the very best opportunities.
Want to find out more?
Visit the Blenheim Primary School website to learn more about the school