Breckon Hill Sports day 2019!
Sports Day!
Sports Day
Friday 28th was a sunny day. EYFS/K.S 1 Sports was in the morning and K.S 2 was in the afternoon. Each class was competing in house. ( Intra competition colours- red, yellow, blue and green) Teams rotated around from 1 activity to the next ably supported by our team of Sports Leaders who also demonstrated to each class what they had to do in each race. Teams were scored points depending on their position and the winning house was announced at the end of the day. Good job by B.S and L.M.
Breckon Hill Primary School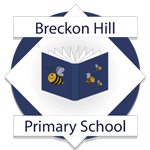 Welcome to the profile of Breckon Hill Primary School. We want our children to learn together and fulfil their potential, laying the foundations for a lifelong journey of discovery and exploration. We want them to enjoy learning through an active and challenging curriculum.
Want to find out more?
Visit the Breckon Hill Primary School website to learn more about the school