Class Challenge - 3N Bench bunny-hop
3N Class House Team Challenge - ( 1 Minute Bunny hop )
Year 3N have been improving their fitness during P.E sessions with Mr McCarten. Over a 4 week period the children have been encouraged to improve on their scores with the 1 minute bench bunny -hop challenge. Every team improved their scores and Chadburn showed the greatest improvement with a score of 44.
Breckon Hill Primary School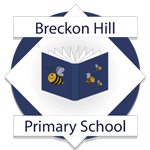 Welcome to the profile of Breckon Hill Primary School. We want our children to learn together and fulfil their potential, laying the foundations for a lifelong journey of discovery and exploration. We want them to enjoy learning through an active and challenging curriculum.
Want to find out more?
Visit the Breckon Hill Primary School website to learn more about the school