Nursery Weekly Cosmic Yoga Sessions
Nursery Cosmic Yoga - Our Nursery children are enjoying taking part in our weekly cosmic yoga sessions. (u tube) The children have to listen carefully and follow instructions during the sessions. They are learning to stretch, bend, balance and make various body shapes.
Breckon Hill Primary School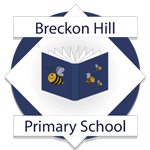 Welcome to the profile of Breckon Hill Primary School. We want our children to learn together and fulfil their potential, laying the foundations for a lifelong journey of discovery and exploration. We want them to enjoy learning through an active and challenging curriculum.
Want to find out more?
Visit the Breckon Hill Primary School website to learn more about the school