Middlesbrough Skipping Festival - Year 3
Dec 2019 - Middlesbrough Skipping Festival - Year 3
Middlesbrough Skipping Festival (Dec 2019) - Our Year 3 children attended the skipping festival at Eston Sports Centre . The children were able to take part in a series of fun activities where they were able to learn and practise new skills in a friendly and relaxed atmosphere. They can practise these newly acquired skills on the playground and outside school. Year 3 enjoyed their session.
Breckon Hill Primary School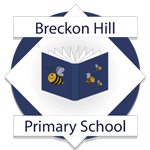 Welcome to the profile of Breckon Hill Primary School. We want our children to learn together and fulfil their potential, laying the foundations for a lifelong journey of discovery and exploration. We want them to enjoy learning through an active and challenging curriculum.
Want to find out more?
Visit the Breckon Hill Primary School website to learn more about the school