Y4TR have written a description of what they have been doing in PE this half term.
In this half term we have been learning about fitness including exercises, yoga and plyometrics. We did this through circuit training and games. We have learned that it is important to stretch and warm up because it will help us improve our flexibility. We each enjoyed different sessions this half term.
Breckon Hill Primary School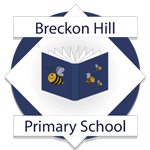 Welcome to the profile of Breckon Hill Primary School. We want our children to learn together and fulfil their potential, laying the foundations for a lifelong journey of discovery and exploration. We want them to enjoy learning through an active and challenging curriculum.
Want to find out more?
Visit the Breckon Hill Primary School website to learn more about the school