Putting the effort in after the winter break!
A quick circuit with year 5 as they put in maximum effort during their fitness session.
Their session included:
Press ups
crunches
tricep dips
ball throw and catch off of the wall
bench steps
planking
hula hooping
abdominal twists
side jumps over a cone
squats
the class put in a fantastic amount of effort for their first session back after the winter break and did themselves proud, well done!
Breckon Hill Primary School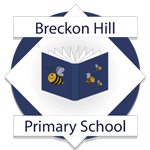 Welcome to the profile of Breckon Hill Primary School. We want our children to learn together and fulfil their potential, laying the foundations for a lifelong journey of discovery and exploration. We want them to enjoy learning through an active and challenging curriculum.
Want to find out more?
Visit the Breckon Hill Primary School website to learn more about the school