BASKETBALL COUNTY FINAL 11th January at Mark Hall
Our team was: CARMEN, EMILIJIA, LUCIE, SURAJ, ANTONIS, ALFIE, KEALAN, KATIE. Our brilliant Basketball team worked tirelessly to beat 5 other schools in our group. "We made it to the final"the students shouted and were jumping with excitement. The game was played with great skill and tactics with Cooks Spinney leading by one basket at half time. Unfortunately Nazeing School came back with great force in the second half to take the win and beating us by 3 baskets. All students received a medal and were presented with their Certificates in Assembly in front of the whole school. We are proud of team at the hard training, dedication and positive attitude they showed throughout the whole tournament. Well done everyone. Miss Jordan See more details below.
With 2 groups of 4, Nazeing and Cooks Spinney made it through to the finals (beating Fawbert and Barnard A and Roydon respectively in the semi-finals). The final was a tight affair in the early stages, before Nazeing ran out winners. Roydon won the 3/4 playoff place 12-8 (against Fawbert and Barnard A)
Group results were:
Group 1
Nazeing A " 9 points
Roydon " 7 points
Fawbert and Barnard B 5 points
St Lukes A 3 points
Group 2
Cooks Spinney A 7 Points (46 baskets scored)
Fawbert and Barnard A 7 points (34 baskets scored)
St Albans 7 points (32 baskets scored)
William Martin 3 points
We wish Nazeing all the very best as they go forward to represent Harlow in the Level 3 event, at the University of Essex from 9.30am next week.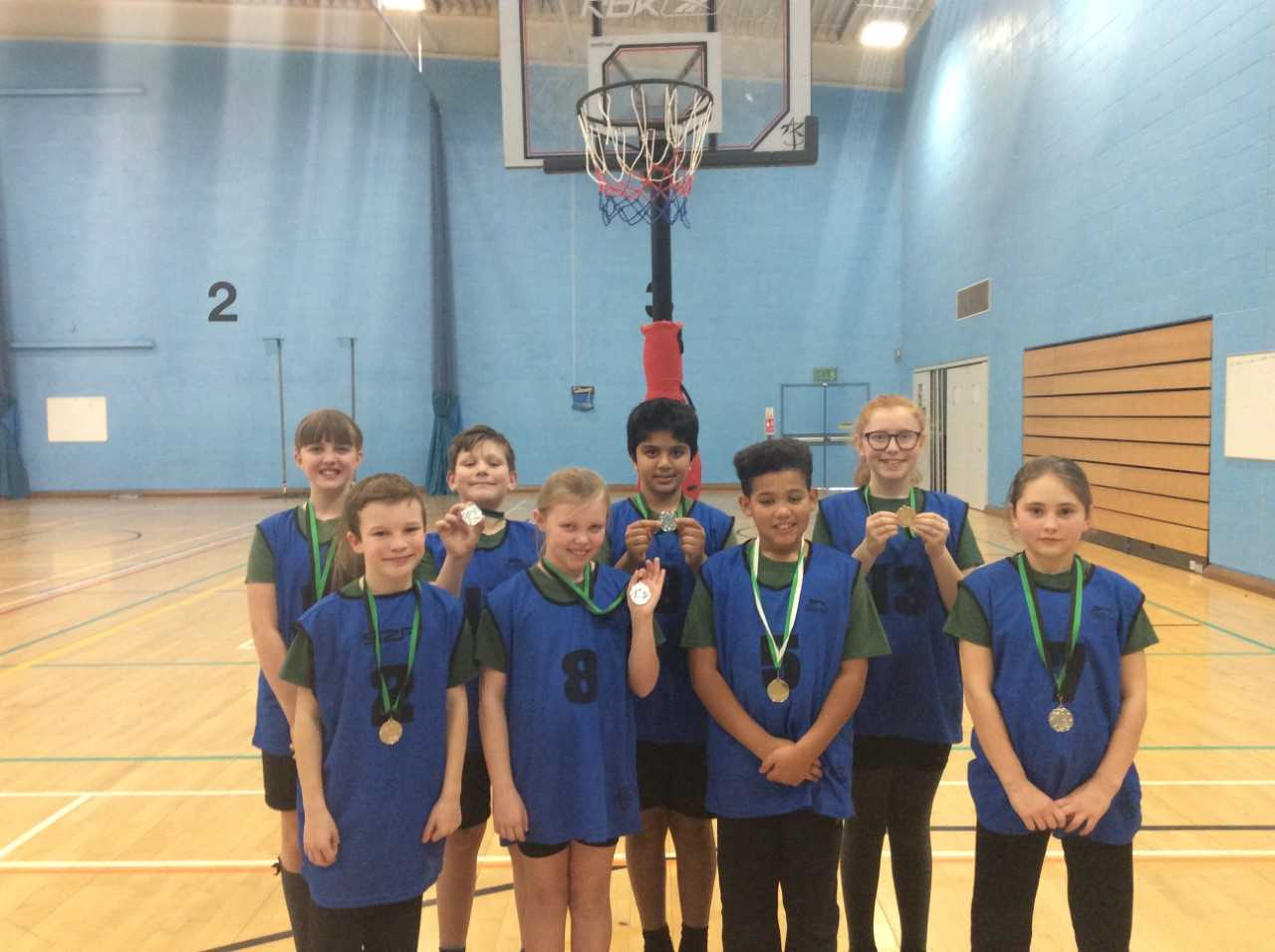 Thanks,
Miss Jordan
Cooks Spinney Primary Academy and Nursery
PER ARDUA AD ASTRA - THROUGH ADVERSITY TO THE STARS ..to work collaboratively to create an innovative and diverse curriculum that fully engages the whole community in our relentless drive and commitment to raising standards as we continue our journey to the stars. We are part of Burnt Mill Academy Trust, a small co-operative trust of seven schools - Cooks Spinney Primary Academy, Freshwaters Primary Academy, Roydon Primary, Little Parndon Primary, Magna Carta Academy, Forest Hall School and Burnt Mill Secondary Academy.
Want to find out more?
Visit the Cooks Spinney Primary Academy and Nursery website to learn more about the school