A great performance from the girls football team
On the 12th November, the year 5 & 6 girls football team played a match against Burlington in the Kingston Cup. The girls did AMAZING and managed to win 4-0, progressing through to the Quarter Finals. The team looked very organised defensively and played some great passing and attacking football throughout the game. Azaria and Adriana scored 2 goals each. Well done girls!
BLOG BY: AMELIA AND SOFIA (Year 6)
Corpus Christi Catholic Primary School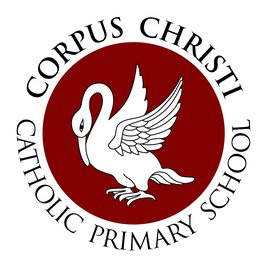 Welcome to Corpus Christi Catholic Primary School's School Games page. Here you will find information on our participation and achievements in sporting events throughout the academic year 2018/19.