An exciting morning of indoor football
On Tuesday 26th November 8 boys from the year 5/6 football squad travelled to Richard Challoner to play in a 6 aside football tournament. The matches were played indoors due to bad weather which changed the style of play slightly but was still great fun. A very close first match ended 4-3 to Corpus Christi and the second game winning 6-1. The boys played some excellent passing football moving the ball quickly which was asked of them before the tournament. The games were 20 minutes long and after two very good performances the boys ended up winners.
Well Done Corpus Christi.
Corpus Christi Catholic Primary School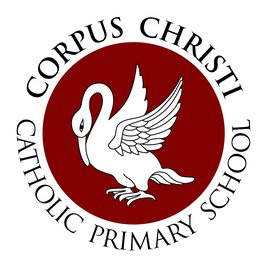 Welcome to Corpus Christi Catholic Primary School's School Games page. Here you will find information on our participation and achievements in sporting events throughout the academic year 2018/19.