A great afternoon of all girls basketball
On Friday 24th January eight girls from year 6 attended the first ever all girls Kingston Schools basketball tournament which was run by Lions Basketball. The girls had a fantastic afternoon playing 3 games winning 2 and losing 1. The girls improved with their play and confidence as the tournament went on playing some great basketball and scoring lots of baskets.
Well done to all the girls below who were part of a great team and afternoon.
Corpus Christi Catholic Primary School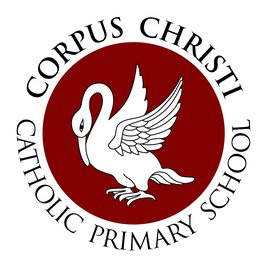 Welcome to Corpus Christi Catholic Primary School's School Games page. Here you will find information on our participation and achievements in sporting events throughout the academic year 2018/19.