GIRLS FOOTBALL TEAM SUCCESS!
The girls football team continued their run.
On the 13th December 2018, the Year 5 & 6 girls football team won the Richard Challoner Girls football tournament. They did amazing with: Amelia in goal; Ellen and Sofia in defence; Rhianna Centre Midfield; Laura Left Wing; Paulette and Camille sharing the right wing; and of course, our top striker, Azariah, scoring 2 goals. Scoring the winning goal against St Agathas was Camille. Everyone played to their best ability and with all their hard work we succeeded in both matches, winning the first game 1-0 and the second game 2-0 Well Done Girls!
Blog by Ellen and Laura (Year 6)
Corpus Christi Catholic Primary School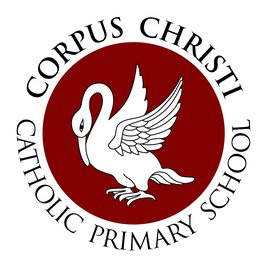 Welcome to Corpus Christi Catholic Primary School's School Games page. Here you will find information on our participation and achievements in sporting events throughout the academic year 2018/19.