Close and competitive mixed indoor cricket.
On Wednesday 11th December Corpus Christi were invited to an indoor cricket tournament with five other schools. The tournament was divided into two groups which led on to a semi final and then a final. After winning both of our group games we was through to the semi finals which was a very close and competitive game against St Mary's and Corpus Christi managed to win with some big shots in the remaining over. It was then time for the final against a very good Lovelace team, and with an even closer game than the semi final this game went down the last ball bowled but Corpus unfortunately lost by five runs. We were all very proud of the great achievement made by the players and missing out marginally.
Well done to the year 6 team.
Corpus Christi Catholic Primary School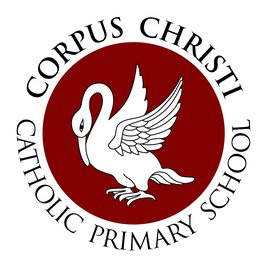 Welcome to Corpus Christi Catholic Primary School's School Games page. Here you will find information on our participation and achievements in sporting events throughout the academic year 2018/19.