Richard Challoner Basketball Competition
A great morning of Basketball
Well done to the 11 basketball players below who competed really well in a basketball competition on Tuesday 3rd December 2019. The players were split into two teams both playing two 20 minute games scoring lots of points and winning both games. Scoring a basket was worth 5 points and hitting the rim was worth 1 point. Throughout the games they passed the ball really well with some excellent controlled dribbling. For some of the children it was the first time they have represented the school in a competition outside of school, and for all of the players they represented the school excellently.
Well Done!
Corpus Christi Catholic Primary School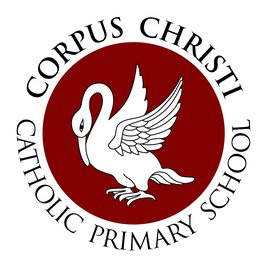 Welcome to Corpus Christi Catholic Primary School's School Games page. Here you will find information on our participation and achievements in sporting events throughout the academic year 2018/19.