A great event for all the children
On Wednesday morning 22 children from year 5 & 6 attended Chessington Community College for an Indoor Athletics Competition. Each child took part in both track and field events with the competition being made up of 6 track relay races and 6 field events. Well done to all the children below who worked hard in all their events and doing really well. Corpus Christi finished 4th overall after all the events had finished. For most of the children it was their first time competing in an indoor athletics competition and they all done excellently.
Corpus Christi Catholic Primary School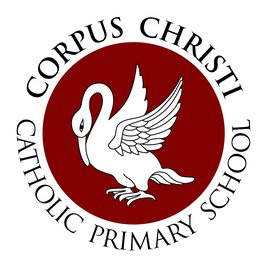 Welcome to Corpus Christi Catholic Primary School's School Games page. Here you will find information on our participation and achievements in sporting events throughout the academic year 2018/19.