A great afternoon with excellent Table Tennis
After qualifying as winners back in May it was time for our two year 6 boys and two year 6 girls to compete in the Kingston Schools year 6 Table Tennis Finals.
Each player had to play all the players in the competition, the girls and boys playing in separate tournaments, with both players points being added together.
After some excellent Table Tennis from everyone all afternoon it was time for the points to be added up. Two very close competitions ended up with Corpus Christi girls finishing in joint 3rd place with 64 points and Corpus Christi boys finishing in 1st place with 77 points winning the competition by a very close 2 points.
Well done to all four Corpus Christi children who played brilliantly and represented the school excellently.
Corpus Christi Catholic Primary School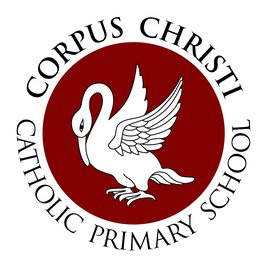 Welcome to Corpus Christi Catholic Primary School's School Games page. Here you will find information on our participation and achievements in sporting events throughout the academic year 2018/19.