A great morning of multi sports spent at Richard Challoner School
On Tuesday 12th March 2019 all of our year 2 children spent the morning at Richard Challoner School to take part in a fun multi sports morning.
The Children were split into 6 groups and then sent off to take part in all the different sporting activities which included: Cricket, Rugby, Basketball, Tri Golf, and Karate.
Throughout the morning the children were very active, playing with smiles on their faces and learning new sports and skills.
A big thank you to Richard Challoner for hosting and organising a great sporting event which all the children loved.
Mr Smith & Mr Webb
Corpus Christi Catholic Primary School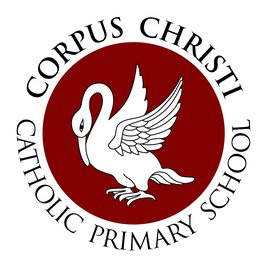 Welcome to Corpus Christi Catholic Primary School's School Games page. Here you will find information on our participation and achievements in sporting events throughout the academic year 2018/19.