Year 3 Tag Rugby Festival
A great end to the week!
Year 4 Tag Rugby Festival
On Friday 25th January 7 boys from year 3 took part in a tag rugby festival which was hosted by Surbiton High School.
The boys were very excited to be out for the afternoon playing rugby, and showed this enthusiasm and energy on the pitch by playing some excellent rugby and scoring lots of tries. Playing a total of 6 games, winning 5 and drawing 1 it ended in a very successful afternoon.
Some of the boys in the team were new to tag rugby and learnt a lot from this afternoon and gaining experience on playing tag rugby. All the players represented Corpus Christi excellently resulting in a very good end to the week.
Thank you to Surbiton High for organising and hosting a great afternoon.
Corpus Christi Catholic Primary School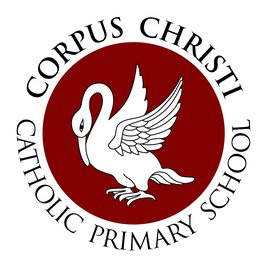 Welcome to Corpus Christi Catholic Primary School's School Games page. Here you will find information on our participation and achievements in sporting events throughout the academic year 2018/19.