Yr6 Girls 6aside football Q3
A great afternoon of girls 6 aside football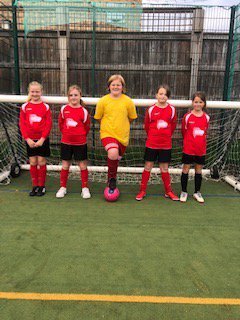 A very proud afternoon for the Corpus Christi year 5 & 6 football team as they went to the girls 6 aside tournament at CCC on Tuesday 16th October.
After winning their first 4 games and playing really well the girls then went on to lose their last 2 games 1-0 and were very unlucky to finish in 3rd place and unfortunately just miss out on qualifying for the finals.
A total of 12 goals scored and conceding only 2 goals overall rounded off a great afternoon and although the girls were disappointed to miss out on qualifying they should all hold their heads high for a great overall performance in the tournament.
Well done Corpus Christi
Corpus Christi Catholic Primary School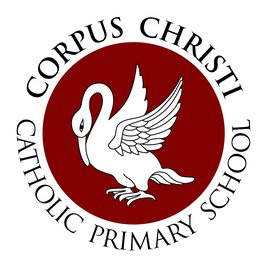 Welcome to Corpus Christi Catholic Primary School's School Games page. Here you will find information on our participation and achievements in sporting events throughout the academic year 2018/19.