3/4 Boys Football Competition
On a cold January day, the boys team had a fantastic day of football.
On the Friday 25th January, a team from Year 3 and 4 competed in the Borough football competition at the Len Forge Centre. Joined by 18 other schools, we were allocated Group C and played games against Hamstel, Fairways, Richmond and Earls Hall. Despite dominating, we ended the first game one a piece. The second game we went down to an unlucky goal 2-0. By the time the third game came around we had found our scoring touch and won 4-1. The final group game was a close 0-0. This left us in 3rd place. In the afternoon we found out we had qualified as the best 3rd place team for the Super 10. We continued to be solid drawing 0-0 against Greenways. We took the lead against Fairways but ended up drawing 1-1. Against Leigh North Street we scored a super team goal being won back, passed on and threaded through for a super finish to win 1-0. The final match was against St. Mary's. The boys came out quick out of the blocks playing some of their best football of the day. The game ended up 3-0 meaning that we won our Super 10 group and put us into the semi-finals. In the Semi finals we played another tight match, this time against Heycroft, who ended up winning 1-0 and went on to win the competition. Our final match was the 3rd and 4th place playoff against Greenways. Another even contest against them was settled by a penalty 1-0 and despite throwing all we had, couldn't find the equaliser.
The boys did a fantastic job representing the school. They grew as a team as the day went on, playing some fantastic football, accepted decisions magnificently and dealt with the setbacks that came their way. Well done to all those taking part.
Edwards Hall Primary School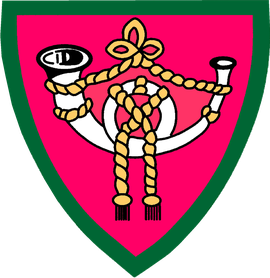 Edwards Hall is a larger than average primary school in Southend on sea. School sport is something which is currently having its profile raised.
Want to find out more?
Visit the Edwards Hall Primary School website to learn more about the school