Sports Day ⚽️🎾and the PE CPD for all Eldon teaching staff
The last two weeks of term have seen the return of Mrs Dixon 😄 and Miss Frew's completion of her first term as an NQT.
We've also held our first School Games / Sports Day at Eldon's track. With competitive and participation based events linked to Tokyo 2020, The Euros and Wimbledon. The children had a fantastic day, as did the staff and helpers. It was well worth all the additional organisation and movement of equipment, to keep COVID safe 👍
Thanks must go to Mrs Butt, and Cardinal Newman College, for facilitating volunteers to assist teaching staff with their 'walking bus' of children to the event 👏 and to the super volunteers themselves.
Today was the last school day for staff until September and saw all subject leaders offering a 'master class' overview of their subject's curriculum and ethos. Mrs Dixon, Miss Frew and myself relished the opportunity to share our enthusiasm and belief in the power of PE to benefit all children, in a multitude of ways! 😁
We are looking forward to including more inter school opportunities in the forthcoming academic year. 💪
Eldon Primary School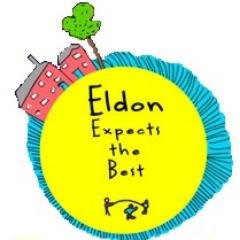 Eldon expects the best...Let's be the best that we can be!
Want to find out more?
Visit the Eldon Primary School website to learn more about the school