Highlights: Chance to Shine Day, Walk to School Week Power Up Challenge, The Baton Relay, School Sports Crew voice heard, intraschool competitions and the Play and Movement Mentors expanding their roles! New Sports tried at the Jubilee Celebration Day
Another half term has passed and the children have enjoyed benefits related to Physical Education, School Sports, Movement, Physical Activity, Play and or leadership. The whole school ClassDojo page has been inundated with Mrs Perry and Miss Frew celebrating, signposting and sharing many things with the Eldon community.
Here are a few:
The School Sports Crew welcomed the School Games Baton relay with Miss Frew when Mr Birkinshaw, the Preson SGO brought it to Eldon.
Fliers a plenty were distributed to keen cricketers after the Chance to Shine day, when Eldon welcomed Steve Pemberton and two other assistant coaches from Lancashire Cricket. Great competition preparation, ahead of the cricket tournaments later in June.
Staff and pupils embraced the Living Streets Power up Challenge - which entailed walking to school everyday over Walk to School Week. The children received a Living Streets badge, recycled from 2020, with a 5 on it in celebration of their achievement.
Miss Frew has revived and improved the opportunities over lunchtimes for the ks2 children. With more personal best challenges and an ongoing intraschool competition in upper and lower ks2.
Mrs Perry attended the Lancs PE conference and has had some great input to maximise the use of the PE Passport App to complement our PE offer even more so... watch this space.
One of our Y5 Eldon expert Play and Movement Mentor's requested to help with PE clubs afterschool and has started a trend. Mason H from Year 5 gave incredibly helpful and supportive coaching when he assisted in introducing the Year 3/4 Summer Sports Club to the sport of Tri Golf. His experience of playing with his Dad was key in engaging and helping his peers.
Eldon held a special Mad Hatter's tea party to celebrate the Queen's Platinum Jubilee during which Miss Frew and Mrs Perry introduced all the children to garden boules, whilst Miss Lauren introduced the children to croquet!
We look forward to another super Summer half term which will include National School Sports Week, Sports Day, The Preston Sports Festival, and a Super Learning Day.
Eldon Primary School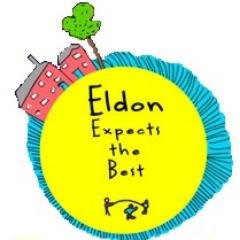 Eldon expects the best...Let's be the best that we can be!
Want to find out more?
Visit the Eldon Primary School website to learn more about the school