Super Learning Day and Back to out of school experiences!
Competition is back and we have our first Eldoners to be selected for Preston School Under 11 Football team! WOW!
Tomorrow is the first Super Learning Day of the year and we are excitedly anticipating the children leading the learning. We are also using this opportunity to underline the actions of our Awesome Active Ace children by reminding ourselves of the key principles to being Activity Leaders. Using the acronym:
I S C O R E - we will actively explore each of the values of giving clear instructions, keeping everyone safe, helping to show and cultivate cooperation, seizing opportunities, accepting and upholding responsibility and helping everyone have enjoyment from the experience!
Since our last post we have attended mini skills competitions with a year 3/4 mixed team , a year 5/6 mixed team and a football tournament with a girls team. Everyone had a great experience and represented Eldon superbly. We even reached the semi final of the football tournament and placed third.
Three of our magnificent Year 6 pupils attended trials for the Preston Town Team. We are over the moon that two Eldoners have progressed to be selected to represent the city! This is amazing and a testament to their dedication to their chosen sport! Well done Mollie and Lacey, everyone is super proud of you for being selected and well done Harrison for attending the trials too.
Eldon Primary School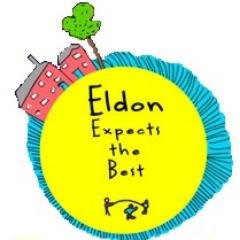 Eldon expects the best...Let's be the best that we can be!
Want to find out more?
Visit the Eldon Primary School website to learn more about the school