Fencing, fun, and healthy lifestyle choices!
On the last day of the half term it's great to share lots of exciting news about School Sport and PE.
The Sports Crew are excited about the Big Dribble and Playground swap for Sports Relief.
Our mini skills team from Year 3 and 4 were fantastic at the competition. They exceeded their personal best scores for many of the events and placed first, which is a great reward for their superb efforts.
Here at Eldon we are very keen to promote walking to school or getting to school on our own steam. There have been many children commuting on bikes and scooters, and many children walk to school. Each class monitors the number of walkers each day and children are rewarded with a 'Walk to School Badge' at the end of the month in recognition of their active lifestyle choice. The Year 4 class which had 69% of the children walking to school in the month of January, have entered a competition to design the badges for the next academic year. Mrs Richmond is very pleased with their fabulous designs based on Wonders of the World!
Some of our upper Key Stage 4 children attended the Change for Life Festival hosted by Preston North End this week - they came back with brightest smiles having been very active and having had great fun!
Preston North End staff have also been working with some of our Year 5 and 6 children - in a project called 'Reading the Game' which is tying together the love of Football with the wonders of reading.
Our UCLAN connections remain strong as we say goodbye to Mr Ahmed after his 6 week placement and thank him for his contributions to the P.E. and Sport here at Eldon. We look forward to welcoming Miss Lawton on the 27th February and students from the University of Paris on the 5th March. The Parisian students will be accompanying the UCLAN students.
Yesterday we had an amazing Super Learning Day during which we celebrated the differences which make us all special. During the day some of the children tried a 'different' sport : Fencing. It was a great hit and we hope to offer this opportunity again in the future!
Eldon Primary School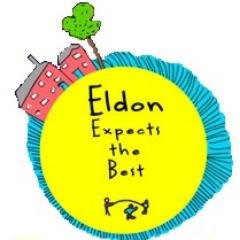 Eldon expects the best...Let's be the best that we can be!
Want to find out more?
Visit the Eldon Primary School website to learn more about the school