Wow, what a fast few weeks! With plenty of super active endeavours to get excited about!
Time truly had flown as we've started into Spring term 2022.
Disappointingly covid has caused some obstacles for us to overcome with staff, staff's family members, and classes all affected at some point over January: but happily the weather has been kind and the children and PE staff adaptable!
We have also benefited from superb uclan sports student Mr Kennedy's valuable volunteering!
Leadership on the infant yard has been going well with y1 and y2 pupils providing some great opportunities for each other. Personal Bests challenges such as the Crossbar Challenge have been popular on the junior yard! And our y2 mini skills team took time time to practise over their playtimes too, helping themselves place in silver position at the event.
The y4 Football Team had a positive experience at their first tournament. And the y6 Mini Skills team also came back with the broadest smiles after their competition.
This week is National Storytelling Week and we're spending some time learning the Dance moves to the Lambeth Walk as a cross curricular link to the Pearly Kings and Queens theme! They've been some brilliant characterful performances 😁
Enough for now, as it's time to gather the resources for the fabulous 4's OAA learning this afternoon!
Eldon Primary School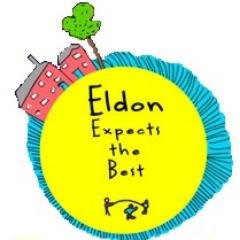 Eldon expects the best...Let's be the best that we can be!
Want to find out more?
Visit the Eldon Primary School website to learn more about the school