5/6 Girls Quarter Finals Tony Mosson Cup
Close battle!
Wednesday 26th January 2022:
This afternoon saw our Year 5/6 Girls Football Squad fulfil their first of many fixtures of the year partaking in this years beginning of the Tony Mosson Cup. This kick started with an away Quarter Finals fixture against Spurcroft.
The girls dug deep from start to finish. Some great displays shown by all 9 of the girls whether that meant standing their ground and being strong and physical in defence, making imaginative and crazy runs in the midfield or delivering amazing crosses and having some great shots on target in attack. The girls were awesome! They should all be super proud of themselves!
Full time:
Spurcroft 0 Francis Baily 1
Scorer- Olivia
Roll on Semi Finals!
Francis Baily Primary School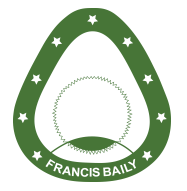 This website shows you what Francis Baily are doing in our PE world.
Want to find out more?
Visit the Francis Baily Primary School website to learn more about the school