What is this?!
onight saw a group of our Year 6's partake in an Alternative Olympics event.
This event is aimed to represent the Olympics & Paralympics, giving children an opportunity at sports they wouldn't normally get to do.
On the night saw 8 schools separated into two leagues of 4. We faced Parsons Down, Robert Sandilands & Hermitage. We then had three opportunities in four different sports to battle against the other schools.
Results:
Seated Volleyball-
Vs Parsons Down Won 8-5
Vs Robert Sandilands Won 7-4
Vs Hermitage Won 5-4
Boccia-
Vs Parsons Down Lost 2-0
Vs Robert Sandilands Won 2-0
Vs Hermitage Lost 2-1
Archery-
Vs Parsons Down Lost 45-40
Vs Robert Sandilands Won 39-34
Vs Hermitage Won 40-28
Curling-
Vs Parsons Down Drew 2-2
Vs Robert Sandilands Won 4-2
Vs Hermitage Won 3-1
All in all the children represented the school amazingly, giving all the events their all! Not once did they let their heads drop, showing great teamwork, sportsmanship and most importantly, having fun!
Out of the 4 schools in our league, we finished 2nd earning ourselves silver medals. Well done all!
Francis Baily Primary School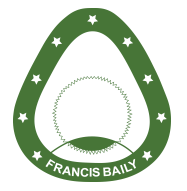 This website shows you what Francis Baily are doing in our PE world.
Want to find out more?
Visit the Francis Baily Primary School website to learn more about the school