And we are through....
Tonight saw our Yr 3/4 Boys football squad in the FA Skills League. This was structured as a league of 6 schools all playing each other once, with the top two schools at the end of the night progressing through to the finals which take place in two weeks!
Results:
Won Vs Basildon 2-0 (Jack & Harry)
Won vs St Nics 1-0 (Benjamin)
Won vs Bucklebury 4-0 (Gunnar x3 & Benjamin)
Lost vs Parsons Down 0-1
Won vs St Finians 2-0 (James & Gunnar)
These results meant that we topped the group and have progressed through to the finals! Massive congratulations to all nine of the boys! Massively deserved! They showed determination, skill, composure and a great eye for a pass throughout the entirety of the night! Not to mention only conceding 1 goal the entire night! Defensively we were solid💪 Well done all!⚽️
Francis Baily Primary School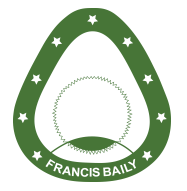 This website shows you what Francis Baily are doing in our PE world.
Want to find out more?
Visit the Francis Baily Primary School website to learn more about the school