KS1 thrive in multiskills
ast night we took six Year 2's to Theale Green to participate in a Multi Skills tournament. The objective of the evening was to work as a team and improve our skills throughout the session. We went round the activities once, together as a school, trying to score as high as possible. We then went round again and had to try and beat our first score! For every score that we beat, the children got given a sticker! This meant there were 8 possible stickers to collect! Our group of Year 2's managed to gather up 5 stickers!! Results below:
Boccia- 1st attempt (14), 2nd attempt (6)
Target Throw- 1st attempt (38), 2nd attempt (39)
Ball Relay- 1st attempt (40), 2nd attempt (34)
Kurling- 1st attempt (6), 2nd attempt (12)
Archery Bullseye- 1st attempt (4), 2nd attempt (6)
Golf Putting- 1st attempt (32), 2nd attempt (29)
Catchball- 1st attempt (2), 2nd attempt (7)
Archery Number Game- 1st attempt (4), 2nd attempt (5)
Well done to all of the Year 2's who represented the school superbly! Their behaviour, resilience to learning new skills and teamwork, cheering each other on, was brilliant!!!!
Thanks
Mr Adnams
Francis Baily Primary School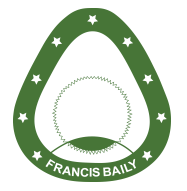 This website shows you what Francis Baily are doing in our PE world.
Want to find out more?
Visit the Francis Baily Primary School website to learn more about the school