Year 2's play some football :)
This morning, Mr Adnams and Miss Salmon met 14 Year 2's at lower way football ground to represent Francis Baily is Thatcham Tornadoes Football Festival!
We were split into two teams and put into different leagues.
Francis Baily Galaxy were lead by Mr Adnams for the morning! The team did incredibly well! Attacking gaps, linking up well alongside the rotating goalkeepers putting in some awesome saves!!
Vs Speenhamland Dragons- Won 2-1
Vs Thatcham Park Leopards- Won 3-1
Vs Curridge Falcons- Lost 3-0
Vs Cold Ash Blues- Won 3-2
Vs St Finians Falcons- Won 1-0
Our other team, Francis Baily Stars were lead by Miss Salmon for the morning. Again, the team did exceptionally well, making some great surging runs, some amazing last ditch tackles and in particular, a world class set piece goal from Bradley!!
Vs Parsons Down Penguins- Won 6-2
Vs Curridge Eagles- Won 3-0
Vs Thatcham Park Owls- Won 5-0
Vs Spurcroft Swallows- Lost 2-1
Vs Cold Ash- Won 4-0
All in all, I think all the children should be incredibly proud of themselves, individually AND as a squad! The number of different goal scorers throughout the morning proved that they worked so well as a team!!
Whenever one team wasn't playing, the other would go and support, shouting and screaming on the side!!! It was a great squad atmosphere which will only get better as they all get older!
Francis Baily Primary School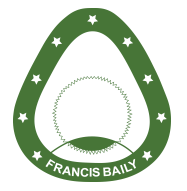 This website shows you what Francis Baily are doing in our PE world.
Want to find out more?
Visit the Francis Baily Primary School website to learn more about the school