Y2 Football Tournament
Saturday 15th October 2022:
Yesterday, a group of children from our Year 2 football squad participated in the yearly Thatcham Tornadoes schools football festival.
Francis Baily entered two teams- FB Galaxy & FB Stars. A huge thank you to Miss Salmon for taking on one of the teams in this event as well as the support from Miss Hobbs, Mrs Collins and all of the parents who took up their Saturday mornings. Thank you.
The 14 teams that had entered were divided into two leagues of 7 teams, meaning each team had 6 matches.
Results:
Francis Baily Galaxy (Mr Adnams' team)-
Vs Spurcroft Swifts Lost 5-2 (Charlie & Jack)
Vs Fir Tree Won 2-1 (Jack x2)
Vs Curridge Eagles Won 6-0 (Jack x3, James x2, Dixie)
Vs St Finians Falcons Drew 1-1 (Joseph)
Vs Parsons Down Won 4-0 (Jack x2, Joseph, Charlie)
Vs Thatcham Park Tigers Lost 4-0
Francis Baily Stars (Miss Salmon's team)-
Vs St Finians Foxes Lost 1-0
Vs Burghclere Lost 2-1 (Talie)
Vs Cold Ash Lost 2-1 (Talie)
Vs Curridge Falcons Won 3-0 (Theo x2, Talie)
Vs Thatcham Park Owls Won 3-0 (Theo x2, Talie)
Vs Spurcroft Swallows Lost 1-0
A mixed bunch of results, yet safe to say the Francis Baily children never gave up, they always gave 100% and looked like they were always having fun and enjoying themselves.
A lot of the children gave a great attempt in goal as a goalkeeper too which was great to see. Lots of great teamwork was shown and awesome goals scored too. A huge well done in particular to the children who were playing their first ever games of football, what an amazing achievement!
A lovely participation medal and Tornadoes water bottle was given to the children by the Thatcham Mayor at the end of the morning too.
Well done everyone!
Mr Adnams
Francis Baily Primary School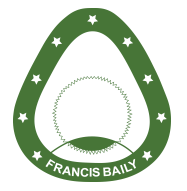 This website shows you what Francis Baily are doing in our PE world.
Want to find out more?
Visit the Francis Baily Primary School website to learn more about the school