Year 4 get silver in cricket !
For the first hour, the children learnt the basic Cricket skills, catching, throwing, bowling and batting. They were all really engaged and answering lots of questions which was great to see.
For the second half of the morning came the fixtures. We were paired up against Brightwalton. Our squad of 11 got split into a 5 & a 6 as did Brightwalton's. We then had a round robin with each team playing 3 games. In all 4 opportunities, Francis Baily beat their opponents:
FB 42-35 BW
FB 38-26 BW
FB 45-43 BW
FB 37-35 BW
FB 42-36 FB
This meant that our teams finished 1st and 2nd in our group.
Throughout the day, the schools had been judged on skill, teamwork and sportsmanship at the numerous stations and well as their scores being considered from the games.
Francis Baily got the Silver, 2nd place medals out of the 7 schools that attended! The squad represented the school really well and always gave their best efforts! Well done all!
Mr Adnams
Francis Baily Primary School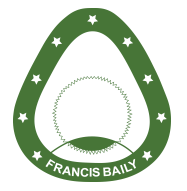 This website shows you what Francis Baily are doing in our PE world.
Want to find out more?
Visit the Francis Baily Primary School website to learn more about the school