Year 5 and 6 went to Falkland Cricket Ground.
Massive well done to the 12 Yr6's who took part in the first sporting fixture of the year at a Cricket Festival. We unfortunately lost all 4 fixtures that we played, however not once did any of the boys drop their heads, they came out of the Festival with their heads held high and a lot of new skills learnt. Well done boys! :)
Francis Baily Primary School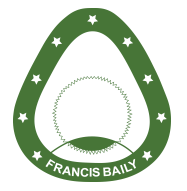 This website shows you what Francis Baily are doing in our PE world.
Want to find out more?
Visit the Francis Baily Primary School website to learn more about the school