Year 5 and 6 Football Skills League
Nearly got it !
From the previous group stage that took place in November, Francis Baily 5/6 Boys were through to the final 8 schools in the FA Skills League Finals. Over 40 schools had entered this tournament so to make it this far was an achievement in itself!
Francis Baily were placed in a group with three other schools, having to face them all once, the top 2 schools would then progress through to the Semi Finals.
Vs Calcot Won 1-0 (Charlie)
Vs St Nics Lost 0-1
Vs Kennet Valley Won 1-0 (Daniel F)
This meant FB finished 2nd in the group meaning we progressed into the Semi Finals in which we faced The Willows. This was a very tough match, end to end with nothing separating the teams whatsoever! The match finished 0-0. Only penalties could separate it.
We won 3-2 on penalties with Charlie, Harvey & Olly all slotting their shots home, alongside Ellis putting in a massive save to see us progress through to the final of the cup!
Francis Baily faced St Nics again! Having played them in the group stage we knew that we were up against a well drilled, physical team. They ended up beating Francis Baily 3-0. By all means the lads were gutted but at the same time, they knew full well that they gave it their all and that they could leave with their heads held high! The boys should be so proud of themselves. They showed heart & determination the whole tournament.
Well done to all the boys for finishing 2nd out of 40+ schools! A very big achievement! Roll on the next one!😀⚽️
Mr Adnams
Francis Baily Primary School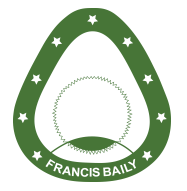 This website shows you what Francis Baily are doing in our PE world.
Want to find out more?
Visit the Francis Baily Primary School website to learn more about the school