Year 6 play catchball
Yesterday, we took a squad of 10 children to Theale to participate in a Catchball Tournament. We all, including myself, went to the tournament having no idea how to play Catchball.
The children started off with a half an hour lesson of catchball from the organisers, explaining the basic rules and positioning of the games.
We then went into competitive matches against the other schools to play for the medals!
Vs Springfields, Lost 5-4
Vs St Nicks, Lost 6-4
Vs St Finians, Lost 8-5
Vs Woolhampton, Won 9-8
Francis Baily finished 4th out of 5 schools, very unlucky not to finish in the top 3, narrowly losing on multiple occasions! The children represented the school very well, learning a lot of new skills during the course of the evening. Well done all!
Francis Baily Primary School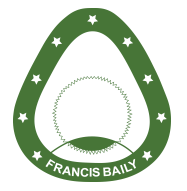 This website shows you what Francis Baily are doing in our PE world.
Want to find out more?
Visit the Francis Baily Primary School website to learn more about the school