PE AND SCHOOL SPORT LEADER
Our programme of events this term
We have a packed calendar of events this term! We begin with a football festival on Friday and on to a netball festival on Monday. We have over 100 pupils entered into the brilliant Thanet schools Cross Country races on 6th October and much more competitive football to look forward to!
Go Team Garlinge!!
Garlinge Primary School and Nursery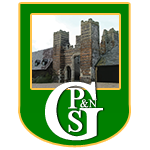 Our school is situated in the seaside town of Margate. We have a passion for sport and love to compete. Follow us on twitter @TeamGarlinge
Want to find out more?
Visit the Garlinge Primary School and Nursery website to learn more about the school