Here's all the info from the DSSN Awards evening
Many of our children attend the DSSN Awards Evening having been nominated in various categories. The night was off to a fantastic start with Jagger winning the KS1 Sports Achiever of the year award! Top credit to Jagger who has had a fantastic year!
Later on Maddie then received a highly commended award in the upper KS2 category for sports achiever of the year. Followed by Milly who was again highly commended, this time for her efforts as a health activity leader this year. Well done to both who have been extremely helpful this year in their respected roles!
The night ended on a high with the highly anticipated sports team of their year Upper KS2 category which is always packed with fantastic teams. 3 of this teams in fact coming from Greenway! The Dance, Netball and Girls Table tennis teams looked on hoping to be announced in the top 3 to remain on stage for the Winners announcement. The Table tennis team were in the top 3 so they stayed on stage while the others were applauded back to their seats. The long agonising wait proved completely worth it as the Greenway Table tennis team were again announced as the Sports Team of the year! Their fantastic year following in last years teams footsteps prevailed as the winning side! A wonderful end to a fantastic celebration of sport in Dacorum!
Well done to all those nominated! It caps off another emphatic year at Greenway for sports and sets the bar exceptionally high again for next year! Thanks to all the children who have got involved this year in any capacity! Sport continues to grow at Greenway!
Greenway Primary and Nursery School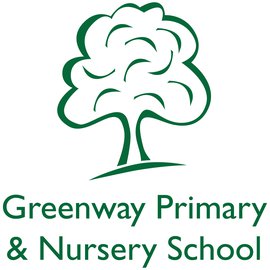 This is the profile of Greenway Primary and Nursery school.
Want to find out more?
Visit the Greenway Primary and Nursery School website to learn more about the school