Friday 17th June 2022
On Friday 17th June, 18 pupils attended the Colour Smash at Olympic Legacy Park (Sheffield) in an event hosted by the Yorkshire Sport Foundation and Move More Sheffield.
The event was part of the Sheffield Olympic Legacy in Action Weekender which aimed to showcase all that Sheffield has to offer on the back of the Olympics (10 years ago!) This included facilities and infrastructure, but also included celebrating the PE and School Sport Networks that we have in the city and the amazing work that goes on in schools to keep children moving more each day!
We travelled to the event via mini-bus and when we arrived we registered and were given a free T-shirt and then went to do some "holding" activities (including Penalty Shootout, Hula-Hooping, Hurdles and Standing Long Jump). After the activities we were called over to the start line with other Year 5/6 pupils and as soon as the race started a smoke machine started the paint coverage for all the pupils on the starting line!
GA-"It was really fun and the run around the track was really enjoyable"
GW-"I found the day really fun and enjoyable. The best part was how the track went up the hill and back down giving a great view over the field"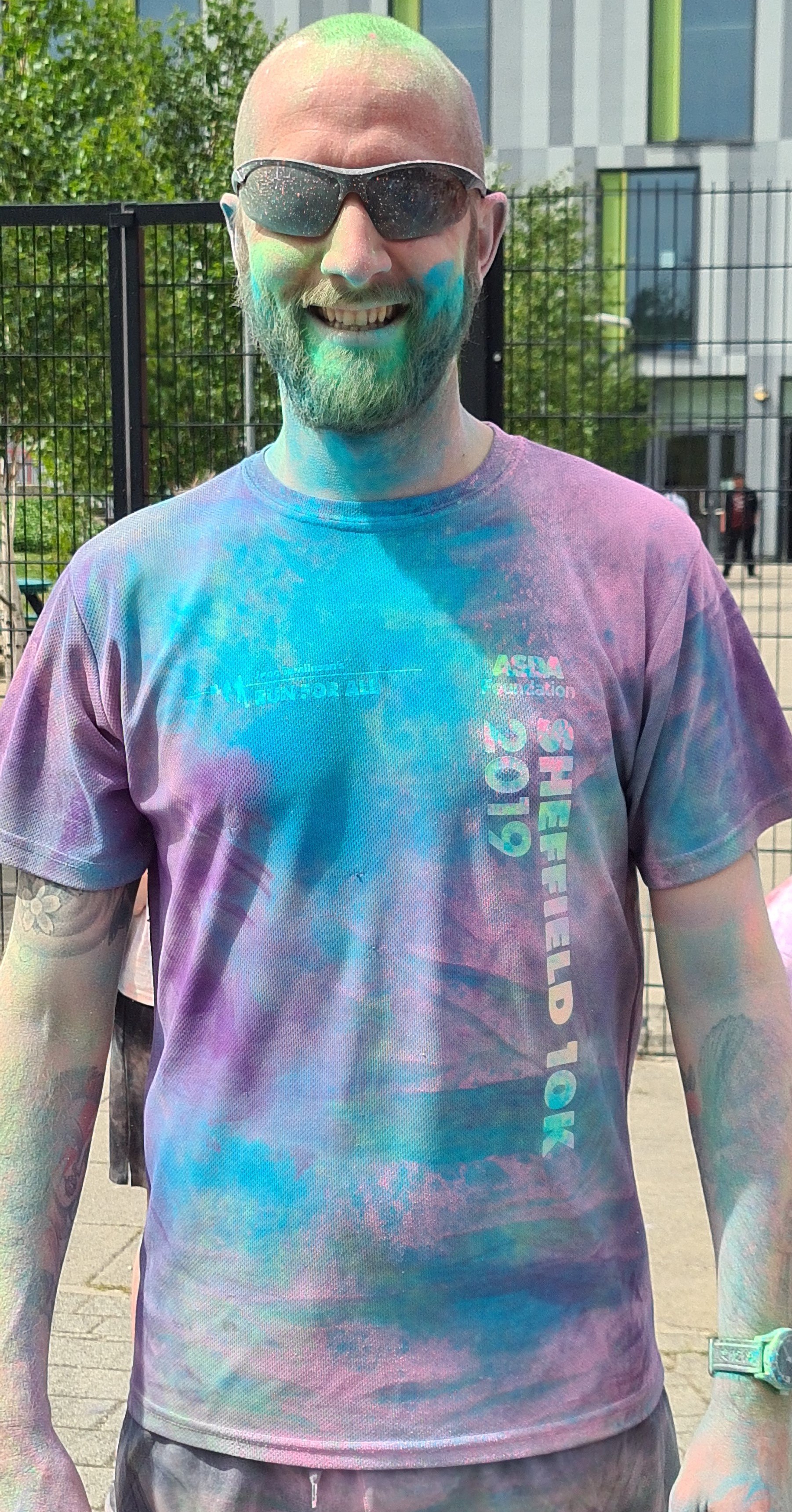 We had a great day and would love to do it again next year...PLEASE!!
Hunter's Bar Junior School
We provide the children of Hunter's Bar with a rich and diverse PE curriculum to best meet the requirements of the national curriculum. Hunters Bar Junior School-Igniting Lifelong Learning
Want to find out more?
Visit the Hunter's Bar Junior School website to learn more about the school