Strength & Conditioning Session
Thursday 12th March, Sheffield Hallam University-Collegiate Campus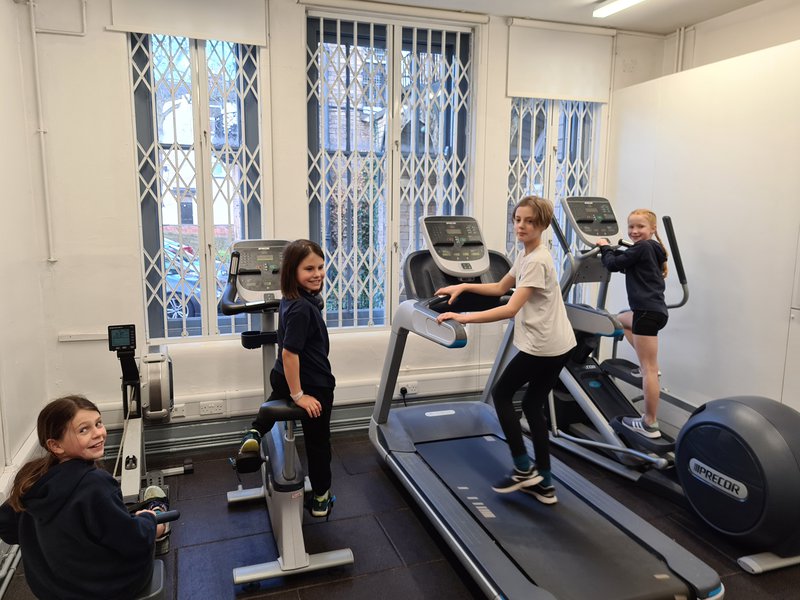 On Thursday 12th March, 6 pupils (5 from Hunter's Bar Juniors and 1 from Hunter's Bar infants!) attended a special Strength & Conditioning session with Dave Hemborough at Sheffield Hallam Universities Collegiate Campus.
Dave is the university's lead strength and conditioning coach. He has significant applied experience at Olympic and international level, having supported teams at the 2012 Olympics and the Commonwealth Games as well as coaching numerous world champions in a variety of sports.
The children chosen to go for this special treat were the bouldering finalists and 5 out of 6 of us could go (Joe F was Parkour training). Beth, Ella, Nancy, Tess, Eva (and Eva's little brother Alex) got the chance to do some training and watch Jenny Tong (the current British Universities 53kg champion which she won while breaking a British record!) perform the "Snatch".
We all got the chance to learn and perform the snatch with a wooden bar (Eva used a large elastic band due to her hip injury) as well as a few other weight lifting exercises. After that, Dave made a circuit that he thought would help us in the climbing competition. This included squats and squat jumps with a bar/ weight, press-ups, chin-ups, step-ups and triceps dips.
Finally, we did Cardiovascular training to finish. This included some rowing on a special rowing machine, which showed us our Power-speed; Tess had the best power to speed ratio of us all. We also used the treadmill, exercise bike and cross-trainer.
We'd like to say thanks to Dave and Jenny for having us down to train. Hopefully Mr. Adebola will sort out some more training for us soon after the Bouldering competition as we really enjoyed our time there.
Hunter's Bar Junior School
We provide the children of Hunter's Bar with a rich and diverse PE curriculum to best meet the requirements of the national curriculum. Hunters Bar Junior School-Igniting Lifelong Learning
Want to find out more?
Visit the Hunter's Bar Junior School website to learn more about the school