A great start to the year!
With only 6 school days completed we have lots to smile about!
It's been a great 6 weeks break and our children (and staff) have been super busy taking part in training sessions, local competitions, national competitions and events put on locally by our awesome sports development team.
Now that we are back in school we have started as we mean to go on with some great sports. Once again, we have welcomed back several coaches who are working with children of all ages and staff to help with their professional development. We have gymnastics, judo and swimming happening this half term as well as exciting PE lessons delivered by staff.
This year we welcome some new extra curricular activities for our children. There is KS2 Dance, EYFS & KS1 Multisports and KS2 Dodgeball this half term with more set to arrive after October half term. These are all delivered by qualified coaches who understand what we want to achieve as a school and will be coaching the children and developing their skills with the aim of providing them with varied intra and inter school competition and in dance the opportunity to showcase their newly developed skills to their family and friends at the end of the term and the opportunity to join the local dance group.
We are super excited to have already signed up to five School Games competitions this term! We will be posting on our twitter account using #MWCPSport and on our School Games Blog to keep people updated with our sporting events.
Staff are ready to Teach Active in English and maths with CPD from the Youth Sports Trust. After reading about the impact of being physically active in lessons outside of the curriculum and the impact it can have on children's health (both physical and mental) staff are looking forward to embedding this within their classrooms.
Murdishaw West Community Primary School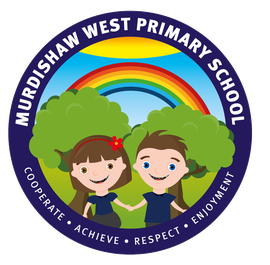 At Murdishaw West we have a set of clear values which permeate everything we do. We are very proud of how our children reflect these values and know that they will carry them forward.
Want to find out more?
Visit the Murdishaw West Community Primary School website to learn more about the school