We had so much fun and tried loads of new track and field events.
On the 2nd November a team of Year 5 and Year 6 children were chosen to represent Murdishaw West Primary School at the indoor athletics competition at Kingsway in Widnes. 7 Schools attend the tournament. We took part in two track and two field events each including chest push, vertical jump, standing long jump and an abundance more. At the start of the afternoon we were told to make sure we shouted for and supported our team as much as we could, so we did! We all ended up with sore throats at the end of the day.
Team MWCP have it their all in every event and came fourth overall which is a fantastic achievement by all involved.
Murdishaw West Community Primary School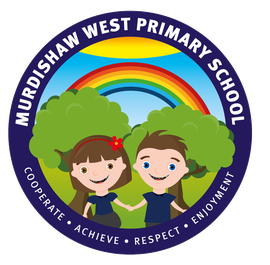 At Murdishaw West we have a set of clear values which permeate everything we do. We are very proud of how our children reflect these values and know that they will carry them forward.
Want to find out more?
Visit the Murdishaw West Community Primary School website to learn more about the school