Year 4 Football Tournament
We had a great time at the Year 4 football tournament.
Yesterday me and my team (George, Ryan, Harry, Tyler, Caiden, Tyler and Nathan ) took part in a football tournament at the Heath. We played against eight other teams and had a fantastic time. We won 3 of our games and had lots of fun. We all played really hard and made sure we shook hands with the other team at the end of every match. Miss Dyer and Miss Dennis said that we had amazing sportsmanship.
Murdishaw West Community Primary School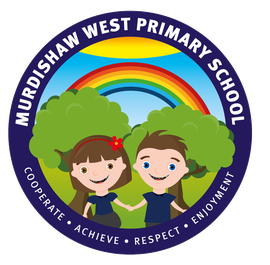 At Murdishaw West we have a set of clear values which permeate everything we do. We are very proud of how our children reflect these values and know that they will carry them forward.
Want to find out more?
Visit the Murdishaw West Community Primary School website to learn more about the school