Girls Football Team Title Decider vs Henry Green Primary School
Northbury Girls go agonisingly close to winning the Ballerz Girls' League for the first time in their history but a 0-0 draw not quite enough to beat 3-time Champions Henry Green!
Northbury Year 5/6 Girls Football team came runners up in the Ballerz Girls League going unbeaten in the Super Six stage of the competition!
Firstly, a huge thank you to Mrs Roopra (Headteacher), Mrs Arefani (Deputy head), Mrs Mitchell, Mrs Farrell, Ms Iqbal, Ms Botsis, Mrs Kayleigh, Mr Izzy, Mr McFarlane and all the parents that came to support the girls in their final game.
The game started very intensely with Henry Green on the attack in the early stages with Ellie-Mai for Henry Green sweeping up and getting the ball forward for HG. Hannah in goal for Northbury as brave as ever diving on the ball to ensure no loose balls could head towards goal. A very tight defensive display from both teams created minimal chances in the first half which meant it was 0-0 at half time.
Lily-Mae came on for at half-time for challengers Northbury who needed a goal. Barking and Dagenham district player Miquellah had the best chance of the game for Henry Green but an outstanding save from Northbury keeper Hannah kept Northbury in the game. Northbury's best chance fell to Olivia who could of passed to the open Lily-Mae but instead shot and Mei saved comfortably.
After many back and fourths and two great defensive displays Henry Green were crowned Champions for the third year in a row. Northbury had to beat Henry Green to win the title but were worthy runners up in such a short space of time. Congratulations to Henry Green, thoroughly deserved winners.
A huge congratulations to the Northbury Girls Football team who did amazingly well to get this far in the competition!!
Northbury Primary School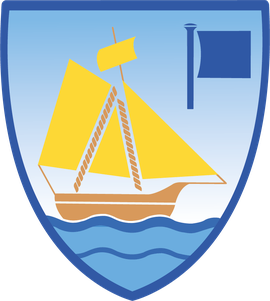 Northbury Primary School is a 4 form entry school in Barking and Dagenham. At Northbury Primary School our aim is to inspire the children through sport showing them the positive impact it can have on their lives.
Want to find out more?
Visit the Northbury Primary School website to learn more about the school