Northbury win the George Carey Cup for the first time!!
In the 3rd year of the annual George Carey Cup, Northbury Primary School beat George Carey 2-0 in the final game of the tournament to be crowned champions!!
Game 1: Northbury 6 St Vincent's 0
Northbury girls got off to a flyer with a six-goal thumping of St Vincents with goals from newcomers Samanta, Ganiyat and Saamia along with goals from Klarisa and Lily-Mae to complete their first win of the tournament.
Game 2: Northbury 3 St Josephs' 0
Northbury girls continued their form into the second game with two goals from Elsey and another from Ganiyat completed their second victory of the tournament
Game 3: Northbury 0 George Carey 1
Northbury girls put in a poor unfocused performance against hosts George Carey. A lapse of concentration from the Northbury defence allowed a shot which hit the post and deflected off Northbury GK Ajayi into the back of the net.
SEMI-FINAL: Northbury 2 St Josephs 1
Northbury bounced back to earn a spot in the final by some great work out wide by Elsey who crossed in to Ismaili to finish first time from close range. Elsey then doubled their lead, before St Josephs pulled one back after a defensive mix up between Ajayi and Maine.
FINAL: Northbury 2 George Carey 0
Northbury got revenge on George Carey by winning 2-0 in the final to be crowned champions. A long throw from captain Maine was turned into their own goal by the George Carey defence. Northbury, who were previously a bit shaky at the back turned in a great defensive display to shut George Carey out. Elsey then broke free down the left and smashed in at the near post to make it 2-0 to Northbury just before the final whistle.
Well done to all the Girls who took part and brought home the first Girls Football trophy of the year!!
Northbury Primary School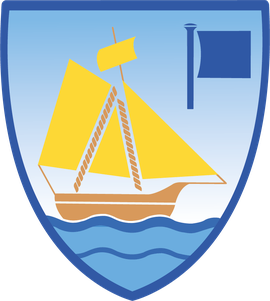 Northbury Primary School is a 4 form entry school in Barking and Dagenham. At Northbury Primary School our aim is to inspire the children through sport showing them the positive impact it can have on their lives.
Want to find out more?
Visit the Northbury Primary School website to learn more about the school