Year 3/4 Girls Football team narrowly lose in final of Barking FC tournament
Our Year 3/4 Girls football team lost 1-0 to George Carey at the Barking FC tournament on Thursday 23rd May!
Year 3/4 Northbury Red
Played 6
Won 4
Drew 1
Lost 1
Goalscorers: Ganiyat (3), Sirin (1), Saamia (2)
Year 3/4 Northbury Blue
Played 6
Won 2
Drew 3
Lost 1
Goalscorers: Fatiha (2)
Other schools taking part in the competition; Manor Longbridge, George Carey, Godwin, Thames View and Goresbrook.
After the above results both our RED team and BLUE team both made it to the semi-finals
Semi-final 1: Northbury BLUE vs George Carey (Lost 2-1 on penalties)
Northbury Blue lost to George Carey in the group stages but fought back valiantly in the semi-final to take the game to extra time. Both teams having chances to break with Fatiha lively up front for Northbury Blue there was still no score at the end of extra-time. So the game was decided on penalties with Northbury Blue unfortunately losing narrowly 2-1 in a penalty shoot-out.
Semi-final 2: Northbury RED vs Manor Longbridge
Northbury RED beat Manor Longbridge in the group stages 1-0 but the semi-final was a much tougher affair. Northbury having the better chances though with Ganiyat and Saamia having opportunities to put Northbury ahead in normal time. Extra time began and still no sign of any goals from either side which means like the other semi-final it would head for penalties. Aya saved the first penalty, Northbury missed, Aya saved again, Northbury missed, Aya saved for a third time and Saamia scored which followed by a Manor Longbridge miss and Samanta to score to send Northbury RED into the final.
FINAL: Northbury RED vs George Carey
After beating George Carey 1-0 in the group stage it was the reverse in the final. A long throw from George Carey deflected in off a Northbury defender to make it 1-0 to George Carey with 1 minute remaining. After a tight game this was the cutting edge that left Northbury as runners up. Congratulations to George Carey who were winners of the Barking FC tournament. Our girls received runners up medals. Well done to all the Girls who represented Northbury Primary.
Northbury Primary School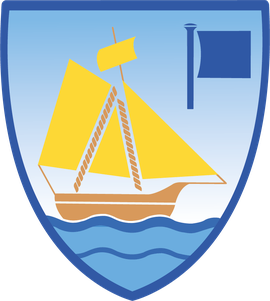 Northbury Primary School is a 4 form entry school in Barking and Dagenham. At Northbury Primary School our aim is to inspire the children through sport showing them the positive impact it can have on their lives.
Want to find out more?
Visit the Northbury Primary School website to learn more about the school