Year 6 Basketball Success
It was time again for O.L.I. to compete in the Kingston's Borough Basketball Finals at Chessington School With the school reaching the knock-out stages for the past two years, how would O.L.I's 2019 team- read below to find out!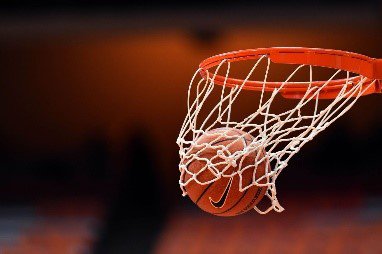 On Thursday 2nd May 2019, six Year 6 pupils (see photo) took part in the annual Kingston Borough Basketball Finals at Chessington School. Following in-school trials and two after-school training sessions, O.L.I's were keen to continue the school's rich tradition in this twelve-team strong competition.
After completing warm-up drills and listening to the organiser in the opening presentation, O.L.I were expecting to play their opening fixture against Alexandra. However, due to the opponents not making the event O.L.I. registered a win through forfeit and used the times to compete in a friendly against another waiting school. The team didn't have to wait long for competitive action as they played a strong Latchmere outfit. Both teams had several field-goal attempts during the 6-minute match without success, mainly due to excellent defensive pressure. This was certainly shown by O.L.I's Charlie, Erin and Rebecca. Unlike in many sports, basketball does not finish with a draw, so the match went to a free-throw shootout which O.L.I. were unlucky to be on the losing side of.
This hard-fought defeat didn't dampen the team's enthusiasm as they faced local rivals Grand Avenue. O.L.I. showcased their passing and dribbling skills in the opening minutes as they attacked with great success scoring two baskets- one courtesy of an excellent lay-up by Ollie O. Despite conceding a late basket the team defended well and were worthy 2-1 winners. Burlington were O.L.I's penultimate group match. Burlington had a number of attacking threats and took an early 1-0 lead. However, in the remaining minutes the team worked incredibly hard in defence and with only seconds left Enrique threw up a fantastic long-range buzzer beater to level the contest. This again resulted in the nervousness of a free-throw shootout. This time O.L.I. ended up victorious, winning their second consecutive match in dramatic style.
Lime Tree awaited the team in their final group match. The match started well as O.L.I. scored an early basket due to a fantastic mid-range shot by Oliver H. The game was evenly contested throughout, and it was no surprise that Lime Tree answered back with a well-worked basket. However, with less than a minute to go, O.L.I. displayed excellent perseverance with a fast-break move winner. With four victories and only one defeat, O.L.I. were worthy group winners. This is a superb accomplishment for the team, especially as none of the team play basketball competitively outside of school. As group winners, O.L.I. qualified for the knock-out stages; this is the third year running that our school has reached this feat.
In the semi-final versus Tolworth, O.L.I played with great passion and skill. The score for the vast majority of the match was level at 1-1. Tolworth took a late lead and despite having several shots, O.L.I were unable to find a response. Following this disappointment, O.L.I. played Ellingham in the 3rd place final. The opponents scored three quick-fire baskets. However, O.L.I's great teamwork was on display as they scored two late baskets and were unfortunate to be on the losing side. After an afternoon full of basketball matches, the O.L.I team members should be very proud of their 4th place finish. I would like to congratulate Erin, Rebecca, Charlie, Oliver H, Ollie O and Enrique on their superb performances. They all displayed great effort and team spirit during the event. Additionally, each team member's skills progressed greatly, and I hope they continue to enjoy playing basketball as they enter secondary school. Finally, please see the school website to view some extra team photographs from the day.
Our Lady Immaculate Catholic Primary School
Our Lady Immaculate, located in the Royal Borough of Kingston-upon-Thames, is a welcoming two-form entry Catholic primary school.
Want to find out more?
Visit the Our Lady Immaculate Catholic Primary School website to learn more about the school