Springfield's Dance Competition
Here at Springfield we have lots of fantastic dancers.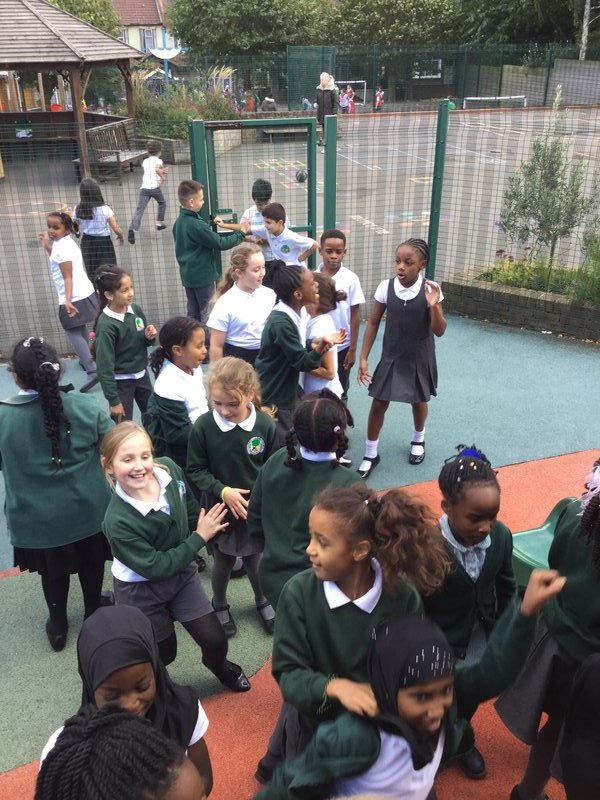 There were some very excited children when they heard that there was going to be a lunchtime dance competition. All children were able to take part and had 5 opportunities to win a place in the finals. 9 talented children made it through to the finals, these were Harmonie (yr3), Bradley (yr4), Natalia (yr4), Ashley (yr3), Davinia (yr4) Khadidatou (yr3), Esther (yr4), Symthonie (yr3), and Thuwaiba (yr3).
They all danced their socks off and gave their all, but their could only be 1 winner. Mr McSween had a tough decision to make, he managed to shorten it down to 4. He decided to give both these girls 3rd place.
and this year 4, 2nd place.
And...
The chosen winner was....
Well Done.
Reported by
Bea, Yr5
Springfield Community Primary School
We use a cooperative approach to support children from our rich and diverse community to achieve educational and personal success. We aim to prepare our children for the world by bringing the world into our classrooms and 'taking our classrooms out into the world'.
Want to find out more?
Visit the Springfield Community Primary School website to learn more about the school